Acceleration of the internet and the rise of video conferencing have helped propel the tutoring industry. According to a report by Grand View Research, the global online tutoring services market is expected to grow at a CAGR of 14.7% from 2022 to 2030.
And, tutors have predictably taken advantage of this trend, as it enables them to easily connect with students/learners via video though geographically dispersed. Moreover, modern video conferencing solutions like Lessonspace, offer features that match or exceed those offered by popular communication systems.
Students can share documents, write on a shared whiteboard, and effectively even solve math problems as they could in a standard classroom. In this article, we will talk about our collaboration with Lessonspace and will shed some light on its features.
Yo!Coach Pre-Integrated with Lessonspace
Yo!Coach is a white-label solution that helps entrepreneurs to launch their online tutoring, coaching, or consultation business with ease. Being a versatile software, multiple tutors/consultants/coaches can register themselves to deliver either one-to-one or group online sessions to learners.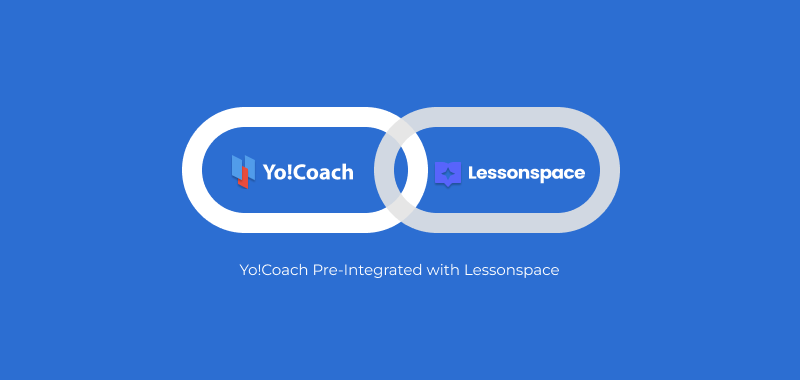 The pre-integration of Lessonspace with Yo!Coach offers radical flexibility to tutors for conducting online tutoring sessions. It comprises an education-focused set of tools to run engaging lessons. Further, Lessonspace has clear and reliable video calling and chat functionality which makes it an effective video conferencing tool.
For Professional Assistance Regarding Lessonspace Integration
Distinct Features of Lessonspace
Lessonspace is perfectly designed to seamlessly render online tutoring sessions. A few of the features that make it the best online video tutoring tool are mentioned below:
Collaborative Whiteboard and Workspace Features
For instant collaboration, to brainstorm, share ideas and manage projects, Lessonspace comes with the new age whiteboard. Using it, tutors can visually teach on a shared canvas with subject-specific tools so that students can understand concepts.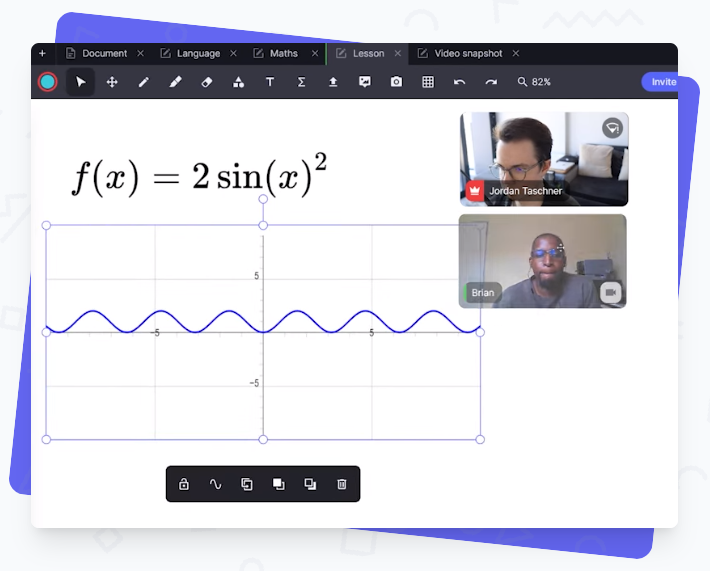 Source: Lessonspace
Resources Can be Accessed in a Lesson
Information resources such as graphics can be dragged and dropped on the whiteboard by opening a searchable library of resources inside the space.
Source: Lessonspace
Video, Screen Sharing, and Chat Features
Four Distinct Video Layouts to Choose From
To shift focus from the workspace to people's faces, Lessonspace offers 4 video layouts for selection. These are:

Sidebar Layout Mode
Grid Layout Mode
Floating Video Mode
Present Video Mode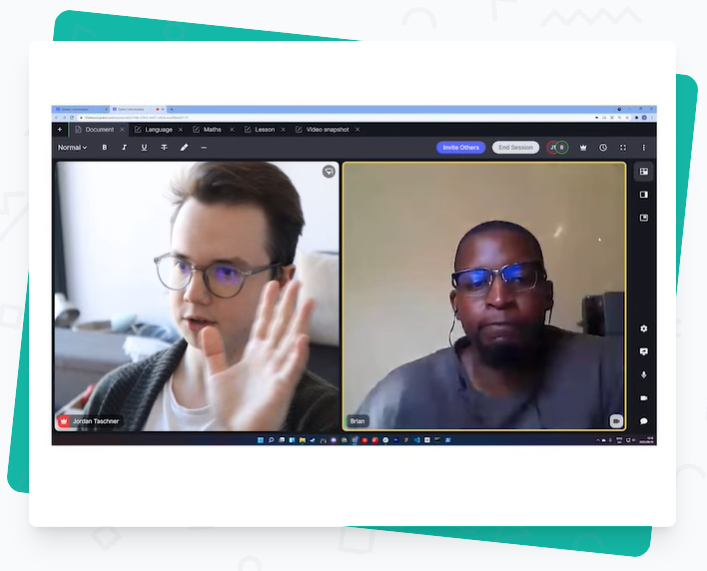 Source: Lessonspace
Offers Automated Troubleshooting Tips
Lessonspace comes integrated with troubleshooting tips that can aid in solving any video or audio problems detected on either tutors' or the learners' devices.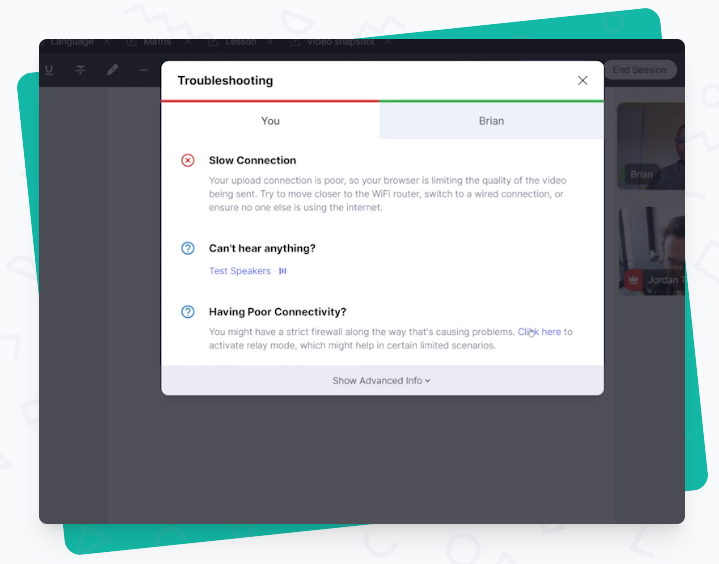 Source: Lessonspace
Loading and Hosting Features
Complete Control Over Lesson Participants

You get complete control over lesson participants due to different tools available, i.e. to either mute their microphones or hide their video feed. Moreover, you can also ban users, if the need arises.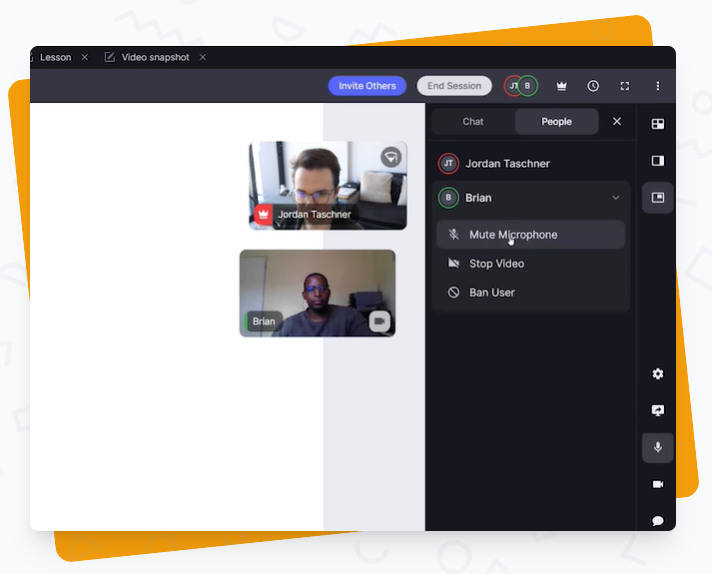 Source: Lessonspace
Built-in Timer to Manage Time Effectively
Lessonspace offers three different timer settings to manage time in a lesson. These are:
Countdown – To set an arbitrary duration.
Alarm – To set a specific time in the future.
Stopwatch – To start counting from zero to infinity.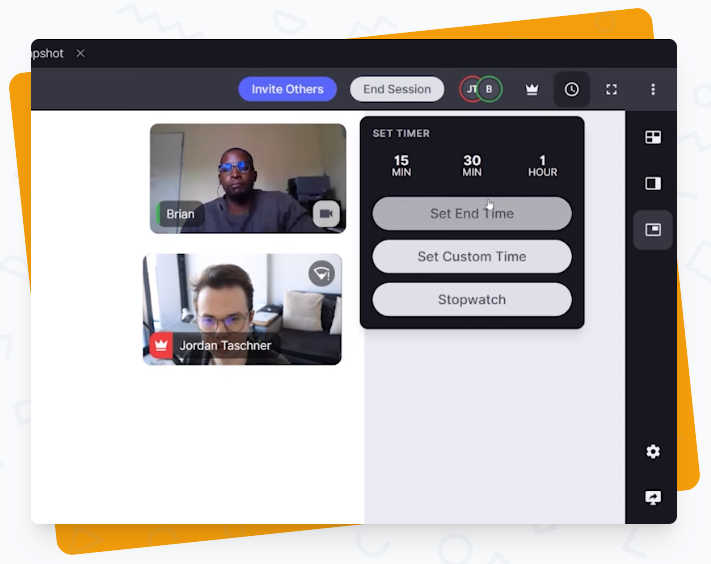 Source: Lessonspace
Management Features
Analytics and Report Generation
Gain insights from analytics across all your spaces on things like lesson hours, average session duration, participants, and more.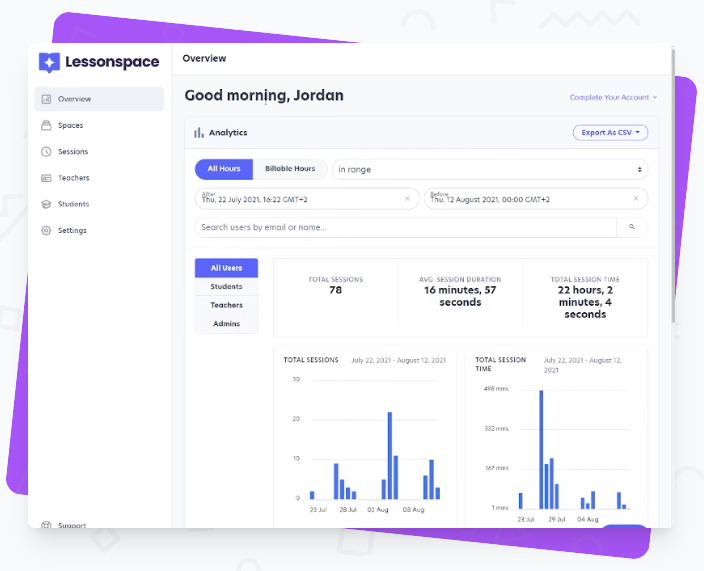 Source: Lessonspace
All sessions can be recorded for playback later, at any given time. You can grant students access to review their lessons and even perform quality assurance audits.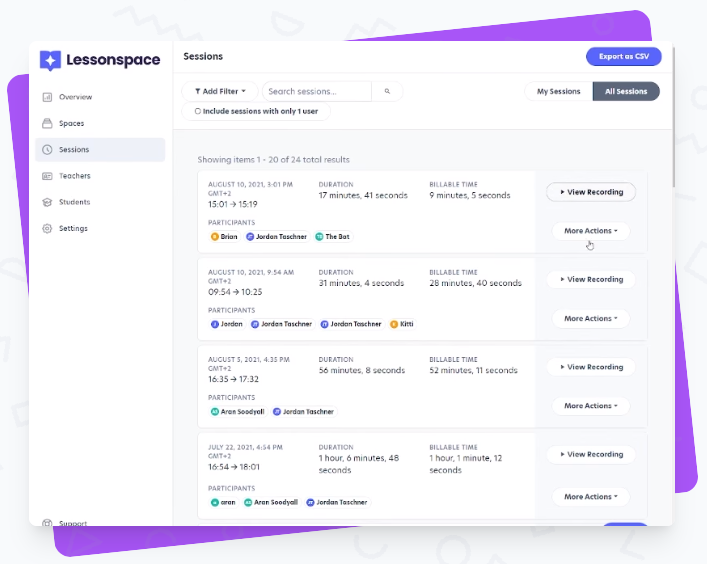 Source: Lessonspace
And, the feature list does not end here. View more features of Lessonspace here.
Want to learn about the capabilities of pre-integrated Yo!Coach APIs?
How to Enable Lessonspace in Yo!Coach?
To access and enable Lessonspace, go to Manage Settings -> Meeting Tools in the admin dashboard of Yo!Coach. Once Lessonspace is activated, Yo!Coach will automatically disable other meeting tools like AtomChat and Zoom. Further, to effortlessly integrate Lessonspace, read this setup guide.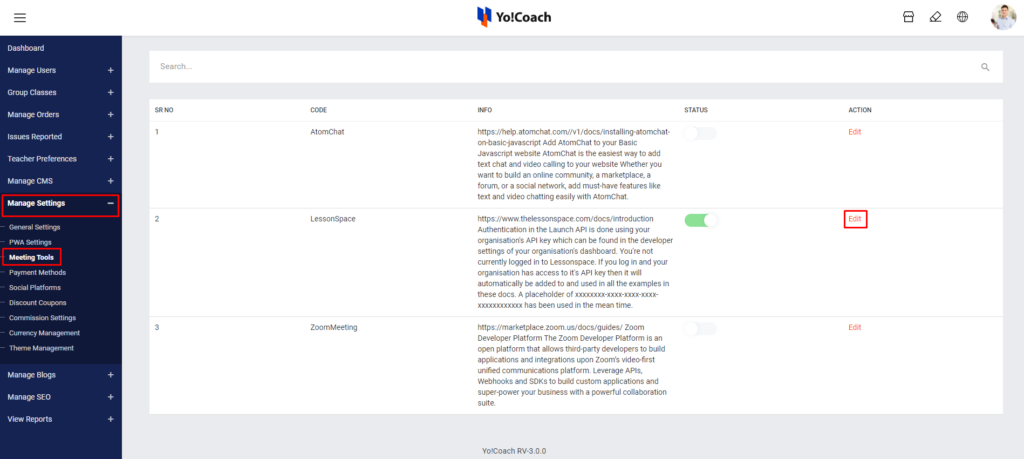 Lessonspace – Exclusive Discount for Yo!Coach Customers
Creating a Lessonspace account is simple and it comes with a 14-day trial. Additionally, as a client of Yo!Coach, you get a 50% exclusive discount on regular plan prices of Lessonspace.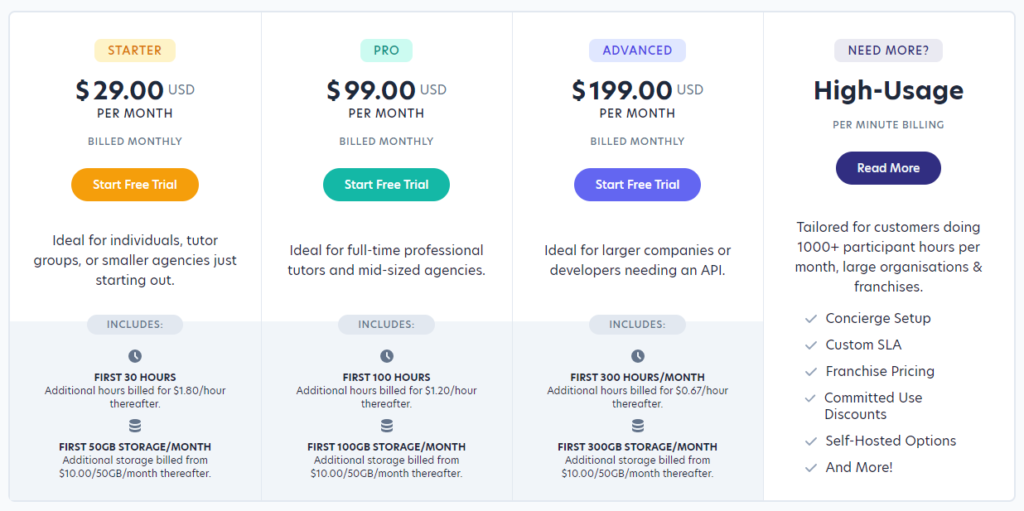 Conclusion
The team of Yo!Coach understands that collaboration with virtual online tools is a must for the success of online tutoring. Hence, the integration of Lessonspace with Yo!Coach is an addition to transforming the tutoring experience.
Build your own Online Tutoring Platform with pre-integrated Video Conferencing tools