The landscape of K-12 learning has undergone an overhaul in the last few years. It has grown from an experiment to a movement. The emerging K-12 online tutoring platforms have swept the landscape with the assurance of improving the learning experience and outcome. Moreover, the COVID-19 pandemic has accelerated the rate of adoption of online learning by schools, students, and parents to a significant level.
The global K-12 online tutoring market size is poised to grow by USD 80.18 billion during 2020-2024, progressing at a CAGR of about 14% throughout the forecast period, according to Technavio. A growing number of parents are choosing to home-school their children while many schools have decided to reopen with the blended learning model.
This market is fragmented and the vendors are deploying growth strategies such as M&A (mergers and acquisitions) activities to compete in the market.
K-12 Online Tutoring: Key Drivers & Trends
Its ability to deliver precise content within a short period is the major reason for its growing popularity.
Bite-sized learning modules, short-term learning activities, quizzes, games, and many more are also the drivers of K-12 tutoring platforms.
Its popularity can be further enhanced by amalgamating microlearning options with conventional long-duration tutoring programs.
There is a rising competition in STEM competitive examinations which is also a driver to boost the demand for K-12 online tutoring.
Microlearning divides the broad topics into small units comprising videos, audios, texts, infographics, etc. which makes the information more engaging and easy to consume.
Parents who are much more involved with their child's education today, if are not satisfied with the education system, look for an improved education system through EdTech or other methods.
Why Students are Actively Enrolling in K-12 Online Tutoring?
K-12 Online Tutoring is revolutionizing the educational experience for students as well as teachers and expanding opportunities for personalized learning and development. Below discussed are some reasons why more and more students are participating in K-12 online tutoring:
1. Personalized Learning
K-12 online tutoring allows students to choose from a variety of courses and tutors to accommodate their learning needs and style. They have a choice over the pace of their learning based on their strengths and can easily customize their learning experience. Moreover, the virtual classrooms for K-12 are highly intuitive designed to challenge and support students' academic environment. All these elements when brought together create a productive and personalized learning experience.
2. Flexibility
The flexibility of schedules and routine in K-12 online tutoring can free up time for students to chase their other interests like sports, music, etc. Online tutoring also allows students to study when they feel most productive and choose a daily routine for themselves. Online tutoring also saves the time and expense to commute to school and coaching centers which they can spend in studying, resting, and completing other activities.
3. Quality Teacher-Student Interaction
Traditional classrooms are crowded and full of distractions. Online tutoring for K-12 students offers more support to students through phone calls, emails, chats, videos, and text messages. Teachers are much more easily available and accessible to students and they can even share their computer screens to interact via video chat for meaningful learning.
4. Fosters Responsible Behaviour
Online tutoring inculcates responsible and independent behavior in the students. They take more responsibility for their studies than traditionally taught students and submit their assignments before deadlines. Students become self-motivated and organized with the help of advice from their teachers.
Gain deeper insights into the K-12 industry.
Emerging K-12 Online Tutoring Startups
The K-12 EdTech has over 8K+ startups that comprise companies providing interactive platforms for online learning. The K-12 is an active sector with overall funding of USD 18.6 Billion in 2300 companies. Here are a few promising startups leading the EdTech industry from across the globe:
1. Prodigy Education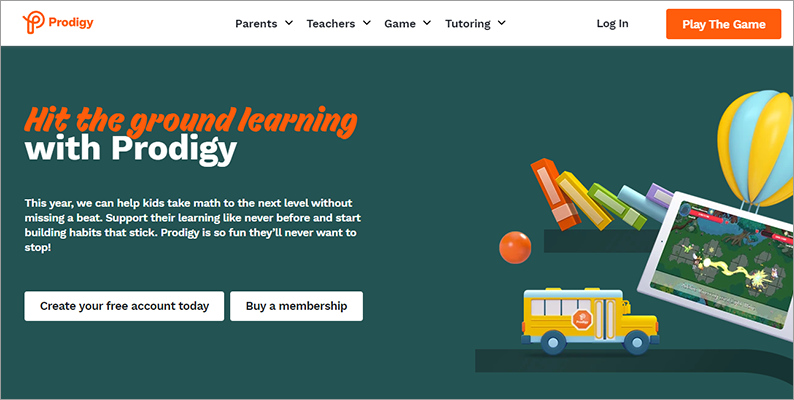 This is a Canadian educational technology company founded in 2010 headquartered in Ontario. In May 2020, the Government of Ontario included Prodigy Education on its list of learning resources in response to the COVID-19 pandemic in Canada. The list describes Prodigy as "a free adaptive, online game-based learning platform featuring more than 75,000 math questions in which educators can set up virtual classrooms, assignments and performance reports". The estimated annual revenue of Prodigy is $56.1 M.
2. Smartthinking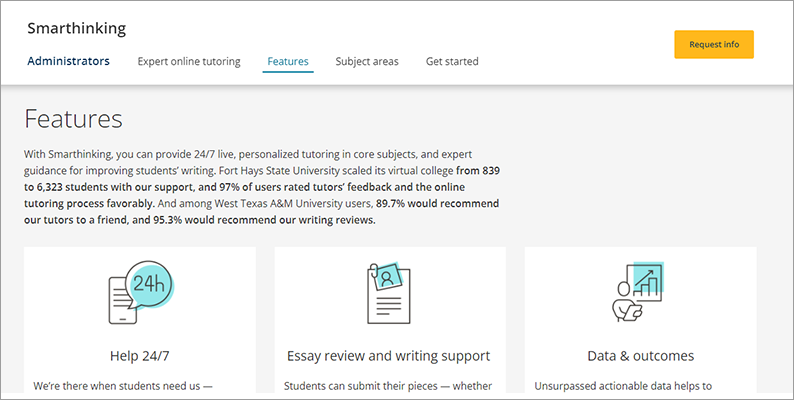 This is an online academic tutoring service launched in 1999 to provide real-time assistance to students from tutors in over 25 subjects. Headquartered in Washington DC, the platform has over 1500 tutors and has completed around 7 million tutoring sessions. The estimated annual revenue of the platform is around $15.5 M.
3. TutorEye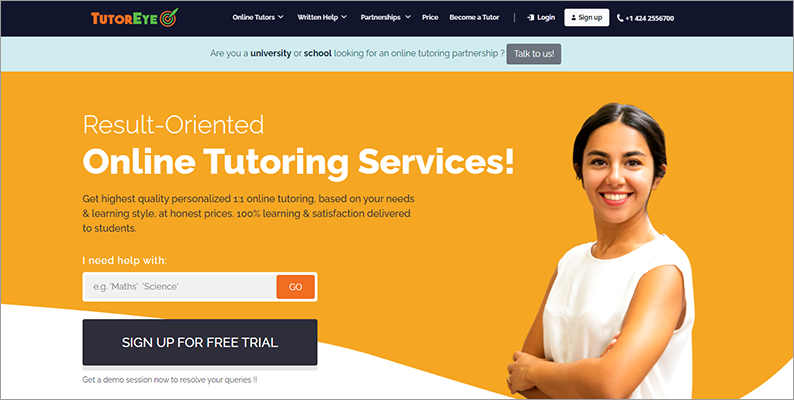 This is an online tutoring service founded in 2015 that facilitates students to gain a better conceptual understanding of subjects leading to high academic performance. They engage young scholars by making online tutoring a quality affair at the most affordable price. The annual income of the platform is around $7.3 M.
4. GoStudent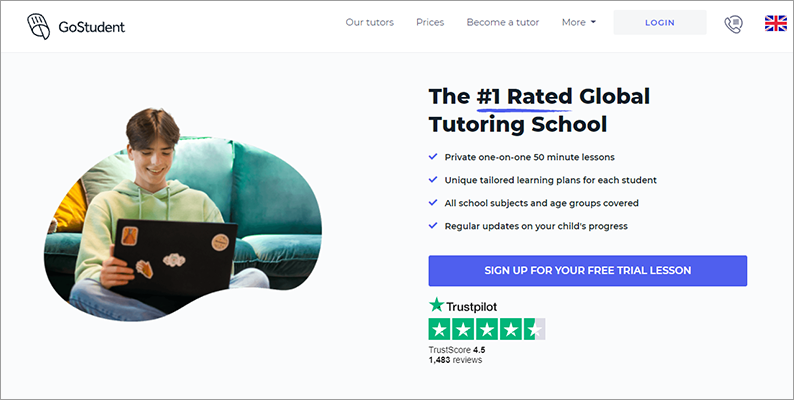 This is a Vienna, Austria-based startup that allows students and parents to find and engage with one-to-one video-based tutors in a variety of subjects. The platform is live in 18 countries and has around 400,000 sessions booked monthly on its platform. GoStudent raised $244 million in a Series C round taking the company at a value of $1.7 billion. The company plans to expand aggressively to more countries and grow its number of users (tutors and learners).
5. GoGuardian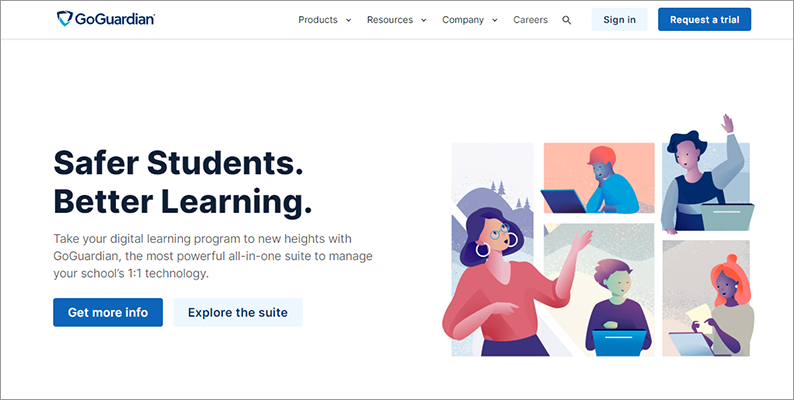 This is an EdTech company based in Los Angeles founded in 2014 by Advait Shinde, R.Todd Mackey, and Aza Steel. As reported in 2018, the platforms' services were used by 10,150 schools for around 5 million students. The platform is also listed in Inc 500 for the fastest-growing education company.
Want to become the next leader of the K-12 online tutoring market?
Business Model of K-12 Online Tutoring Platforms
The most common and popular business model of a K-12 Online tutoring platform is discussed below:
The platform has mainly 3 user types:
The tutor creates a profile on the platform and a request is sent to the admin for the approval of the profile.
The parents then browse the tutors on the platform for their kids as per the required criteria like specialization, total experience, price, language, and so on.
The parents can then select a tutor as per their requirement and check his/her availability for booking a session.
After making the payment, parents book the session with the tutor. The kids attend the session which can be a one-to-one or group session.
After the successful completion of the session, the parents/students submit the feedback of the tutor.
Once the session is marked complete by the student as well as the tutor, the payment is automatically released from the platform's escrow account to the tutor's account.
Set up your tutoring platform with a promising K-12 business model.
Key Features of a K-12 Online Tutoring Platform
Now that every entrepreneur is brainstorming on how to start a tutoring business, the market is crowded with a number of tutoring platforms. However, what differentiates tutoring platforms from one another is the features and functionalities they possess. Below discussed are the best-in-class features a K-12 tutoring platform must-have.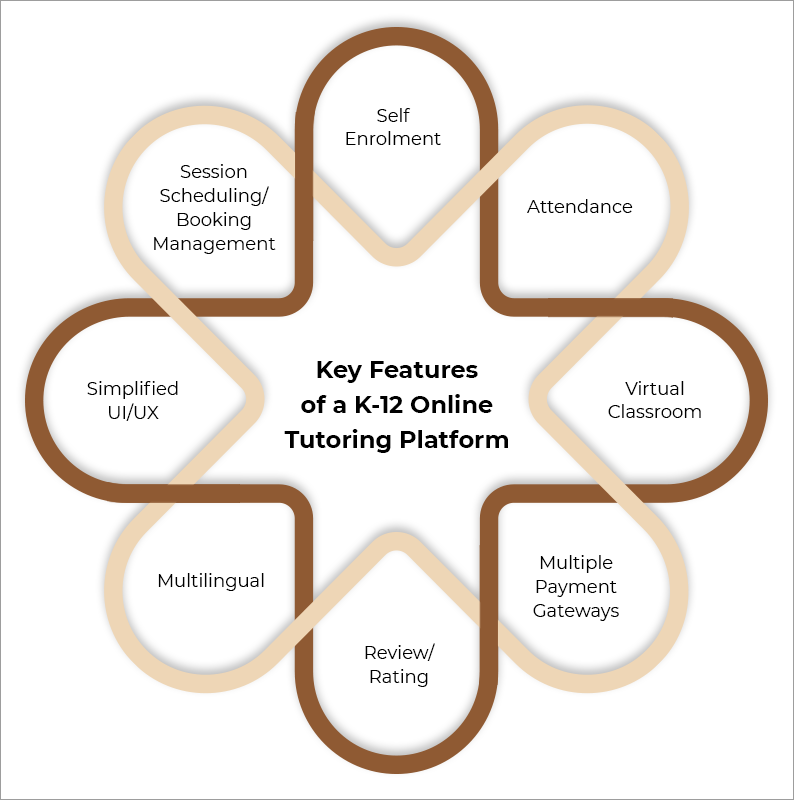 1. Self Enrolment
K-12 platforms should have a self-enrollment feature that allows learners to register in online learning quickly and conveniently. Permission from the platform owner is not required unless it is a moderated enrollment. This feature provides greater control to the learners to begin online learning without any delay.
2. Attendance
Student absences are one of those things that affect many aspects of an online session. One thing you want your online tutoring platform to do is to simplify this process for the tutors. The attendance report should be easily accessible by the tutors to keep a track of present/absent students and forward the report to anyone else who needs to know.
3. Virtual Classroom
Virtual interaction tools help to increase communication and connection between the students and tutors. It provides them with a sense of community and avoids the isolation that some students experience.
The goal of online communication i.e. to bond, to share information, to be heard, and to be understood is effectively achieved using virtual interaction tools. Various tools that aid in an interactive session with the students are:
Audio/video interaction
Digital whiteboard
Text chat
Screen sharing/recording
Group classes
Real-time translation of chat messages
4. Multiple Payment Gateways
Convenient and secure payment gateways is one of the critical features that an online tutoring platform must have. Make sure to integrate the most commonly used gateways like Stripe, Authorize. Net, and PayPal to cater to a wide customer base.
5. Review/Rating
Students or parents should be able to give feedback to the tutors once the session is over. It improves the appeal and trust of the platform, captures more attention, and attracts more students/parents.
6. Multilingual
Multilingual K-12 tutoring platforms offer flexibility by allowing the students to view the tutoring platform in their own local language. This feature is extremely useful when one is planning to expand their business to countries that have a first language other than English.
7. Simplified UI/UX
A well-designed website interface is easy to use and does not require any complex instructions or effort on part of a user to understand. Elements like images, navigation, icons should be well-distributed to add up the overall UI of a website.
8. Session Scheduling/Booking Management
This feature in a K-12 platform lets the tutors list the date and time they are available from where the students and parents can see their availability and book a session. This section provides additional flexibility to the tutors and students to manage the bookings and adjust their day according to their availability and convenience.
Building a Feature-Rich K-12 Online Tutoring Platform
Building a K-12 online tutoring platform is an easy and quick process and does not require any prior experience. The numerous readymade solutions available in the market can help to build and launch a feature-rich K-12 online tutoring platform. Deploying a readymade solution is an attractive alternative with a number of benefits like:
Affordable
Immediate implementation
Technical support to handle security patches and updates
Already used by many users so the chances of errors are less
With so many options available in the market, choosing the best for your business is no small feat. There is a lot to consider when deciding on which software to invest in. These factors, if considered, can help you while making the purchase:
White label
GDPR compliant
Recurring fees
Scalable
Video Conferencing APIs
Payment Gateways
Portfolio
Scalable solution with all the above-mentioned features for your business
Wrapping Up
For every business, it is paramount to give a great experience to the students and parents on their platform. They should be able to solve their learning problems by finding a suitable tutor on the platform and help them with their learning needs. Despite the huge number of K-12 advanced tutoring platforms available in the market, there is still room for many other features that are still not explored. Many of the micro-niches also need to be filled which signifies vast opportunities for budding entrepreneurs and their startups.
Frequently Asked Questions
How does online learning improve academic performance?
Certainly, online tutoring has transformed the face of the education system for some time now. Below mentioned are some of the benefits of online tutoring proving it has improved academic performance:
Engages students at a deeper level
Improves digital literacy
Offers flexibility
Improves career prospects for students and faculty
Provides multiple ways to learn
How long does it take to start a K-12 online tutoring platform?
Time to launch a K-12 online learning platform entirely depends upon the approach chosen. Well, a platform to be developed from scratch roughly takes around 200-700 hours again depending upon the features and functionality of the platform, however, with the help of readymade software, it hardly takes 5-7 days to launch a full-fledged K-12 online learning platform.
What are different revenue channels possible for the K-12 online tutoring platforms?
A K-12 online tutoring platform can have multiple channels to earn revenue.
Subscription from students/teachers
Fee per lesson from students
Premium listing of tutors
Third-party ads
How much does it cost to set up a K-12 online learning platform?
Again, the cost to develop a K-12 online learning platform depends upon the procedure of development. A platform to be built from a readymade solution is affordable and consists of all the essential and latest features.
How do online platforms help tutors?
No doubt, there is something about the physical classrooms that cannot be replicated through video conferencing, yet there are upsides to online teaching. A few benefits of online tutoring for teachers:
Flexible work hours
Work from the comfort of home
Opportunity to earn more
Easier to manage and update course content
What are the tips to run a successful K-12 tutoring platform?
Building a tutoring platform may be the primary requirement but not the only requirement to run a successful K-12 online tutoring platform. It also requires to be marketed properly to drive the traffic towards the platform. Here are some marketing trips to run a successful K-12 tutoring platform:
Make your platform SEO and mobile-friendly
Optimize website content
Use social media
Integrate blog and publish blog posts
Create marketing videos
How Yo!Coach can help to set up a K-12 tutoring platform?
Yo!Coach is a readymade solution to build a K-12 online tutoring platform with all the essential features. This off-the-shelf customizable software simplifies the cumbersome administrative tasks and meets the diverse needs of every business. A board gamut of ready-to-use features like multilingual, live video chat, textpad, location-based time scheduling, group classes, code editor, whiteboard, flashcard, screen sharing/recording, and real-time language translation highlight the software's ability to cater to this wide industry.
What are the extra benefits of Yo!Coach
Along with all the basic features specific to the online learning industry, Yo!Coach also offers many other numerous benefits for its users which are:
1-year free technical support
Free installation
Marketing Consultation
40% & 50% discount on AtomChat and Lessonspace subscription respectively