According to Globenewswire, the edtech space is expected to reach $112.39 billion with an annual growth rate of 17.85% from 2021 to 2025. Owing to a variety of factors, such as massive internet penetration worldwide and the advent of new technologies like smartphones, video tools, and new software developments, the scope of online tutoring is tremendous.
The business of online tutoring has taken huge strides as online tutoring startups are coming up with innovative teaching methods and learning aids that facilitates all stakeholders including teachers, students, and parents. Platforms that efficiently cater to students' learning styles and modify their teaching methods based on the requirements of the students are much in demand.
There are plenty of online tutoring startups in the industry today, which are thriving tremendously in the online learning space. Here are the top 10 online tutoring platforms that are worth reading because of their unique business growth journey.
1. GoStudent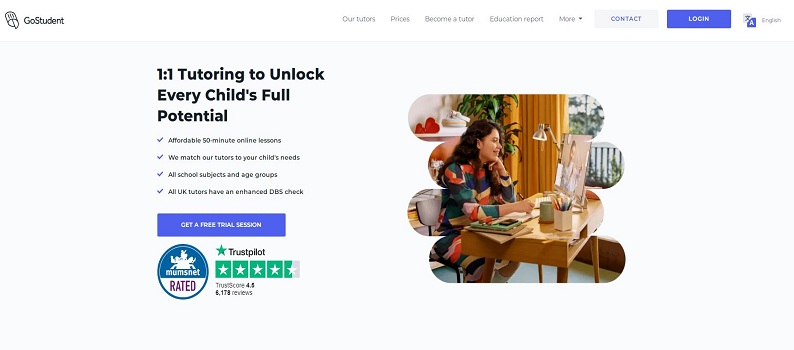 GoStudent is a European online tutoring platform that provides one-on-one online classes. It is a platform that connects teachers and students. The tutors provide unique tailored learning plans for each student and teach school subjects. The platform uses an AI-based diagnosis test to identify students' true needs and find the ideal tutor for them. The One-On-One Tutoring Session on the platform delivers a unique learning experience for the learners.
GoStudent became the highest valued K-12 education technology platform in Europe with a valuation of $1.6 billion.
Founded by: Felix Ohswald
Founded in: 2016
Located in: Vienna, Austria
Revenue: $676 Million per year
Total Funding: $686.3 Million
2. TutorMe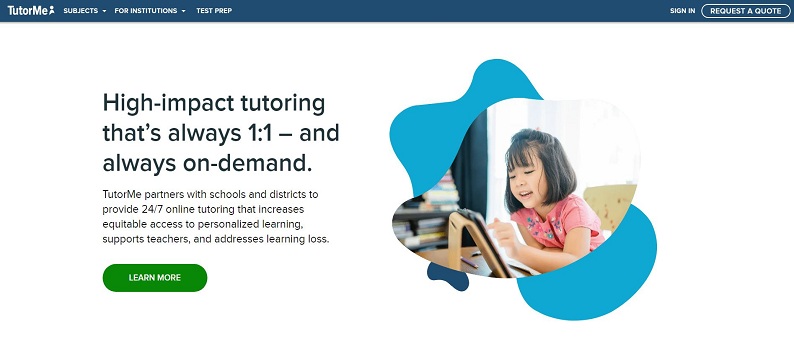 TutorMe is an on-demand online education platform that helps students of all ages and learning styles to get the personalized support they need. Its mission is to make learning as convenient and effective as possible. This platform enables tutors to share their knowledge with students around the world in several subjects ranging from high school algebra to python programming. Students can easily take free trials to get a feel of their services.
Founded by: Myles Hunter
Founded in: 2015
Located in: California, US
Revenue: $105.9M per year
3. Preply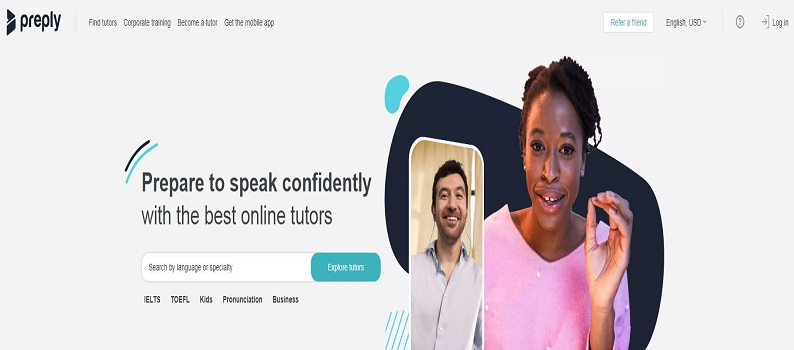 Preply is a US-based online language learning platform providing online tutoring services across the globe. Learners can easily find tutors by searching them on the website on the basis of availability, nationality, language, or price. Learners can even see ratings of tutors on their profiles to make an informed decision. On the other hand, tutors have the freedom to set their own prices and schedule the lectures on time that suits them.
Founded by: Serge Lukianov, Kirill Bigai, Dmytro Voloshyn
Founded in: 2012
Located in: Brookline, USA
Revenue: $50 Million in 2021
Total funding: $100.1 million
Build Your Own Online Tutoring Platform Like Preply
4. Ringle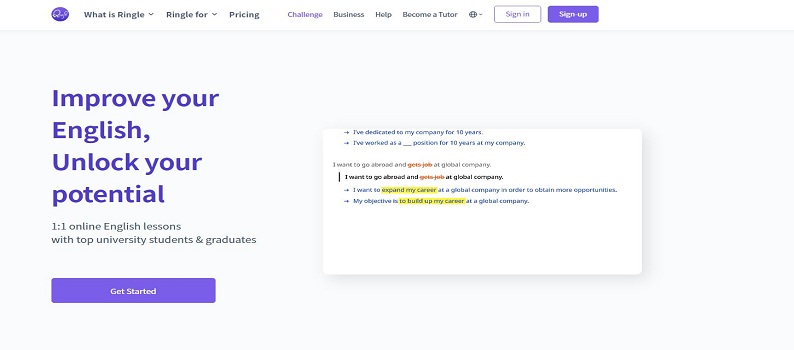 Ringle is a South Korea-based online tutoring platform that provides one-to-one video tutoring services for the English language. This platform allows tutors to schedule their lessons according to their availability and students to join classes at their convenience. Plus, Ringle efficiently connects tutors and students on its platform by conducting classes through video conferencing on Zoom.
Further, students on Ringle get real-time correction and personalized feedback. Learners can easily monitor their growth through AI analysis and tutor reports. In addition, the platform enables its learners to design learning programs as per their needs and abilities.
Founded by: Hoon Lee, Sungpah Lee
Founded in: 2015
Located in: Seoul, Republic of Korea
Revenue: $5 million per year
Total Funding: $35.7 Million
5. Tutor House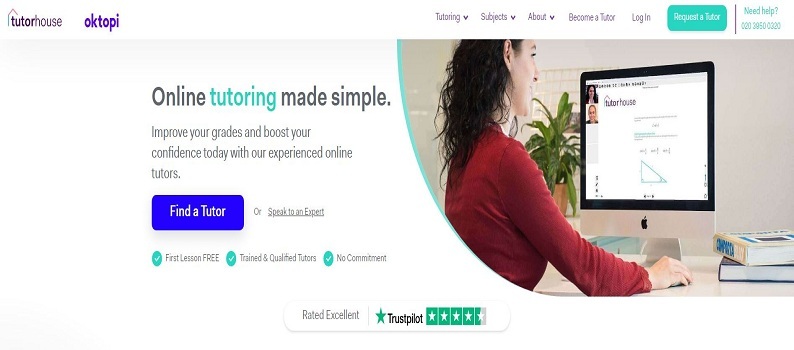 Tutor House is a UK based startup that connects learners with tutors either in-person or online. Its enables learners to search for tutors across an array of subjects and academic levels, offering courses for all primary, GCSE, A-level and university subjects. Tutor House provides features like lesson recording, virtual whiteboard, video and audio chat and file sharing to make sessions interactive and collaborative.
Tutor House also provides a free 30 mins trial lesson for students with tutors. Tutors easily can sign up on this platform, create their profile and can start earning money. This platform implements a sliding scale commission ranging from 15 to 25%, which means the more hours tutors work, the more they can earn.
Founded by: Alex Dyer
Founded in: 2012
Located in: London, United Kingdom
Total Funding: $2.6 Million
Revenue: $8 Million
6. MyTutor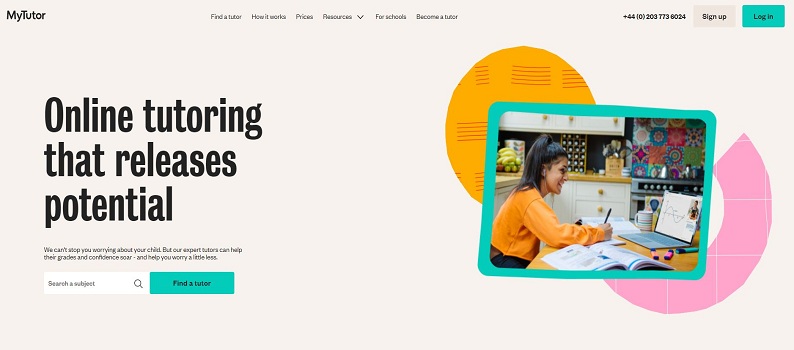 MyTutor is a UK-based one to one tutoring platform that hires students and recent graduates from Universities to teach school students and undergraduates online. MyTutor has attracted $38.9 Million funding, achieving a triple year-on-year growth. This platform is also considered highly secure for children as they never share contact information of learners with tutors.
Students and teachers interact effortlessly via live video and collaborate efficiently through virtual whiteboard and document sharing. Plus, the lessons are recorded so that students can easily rewatch and revise. In addition, learners get a free 15 min video chat session with their tutors to know more about them and their teaching styles.
Founded by: Robert Grabiner, Bertie Hubbard and James Grant
Founded in: 2013
Located in: London, United Kingdom
Revenue: $1.1 Billion per year
Total Funding: $38.9 Million
7. Cambly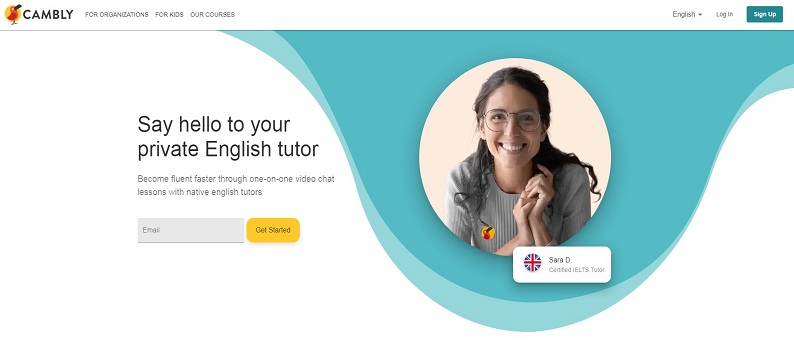 Cambly is an online language learning platform that connects English language learners from around the world with native speakers from the US, UK, Australia, and Canada. This platform provides unlimited access to all courses with its one-time subscription. Learners get instant, on-demand access to native language speakers over video chat. For tutors, Cambly doesn't require any teaching certificate, bachelor's degree, or prior teaching experience. Teachers are paid on a weekly basis and are free to teach as per their time availability.
Founded by: Sameer Shariff, Kevin Law
Founded in: 2013
Located in: San Francisco, California, United States
Revenue: $471.1 Million
Total Funding: $60.2 Million
Build Your Own Online Tutoring Platform Like Cambly
8. Tutorful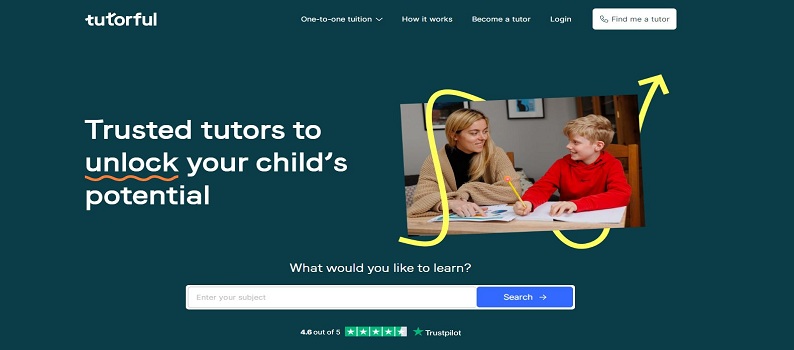 Tutorful is a UK-based online learning platform that connects parents and students with the best tutors for one-to-one classes, either face to face or via their innovative online classroom. On this platform, there are more than 10,000 tutors teaching 300+ subjects to students from early school to all the way up to the Ph.D. level.
Learners can easily browse and review profiles of top-quality teachers based on the subject area, qualification, and geolocation. The platform helps tutors manage communication with students, and handles all payment transactions.
Founded by: Mark Huges and Scott Woodley
Founded in: 2015
Located in: Sheffield, United Kingdom
Revenue: $8 Million
Total Funding: $9.9 Million
9. Chegg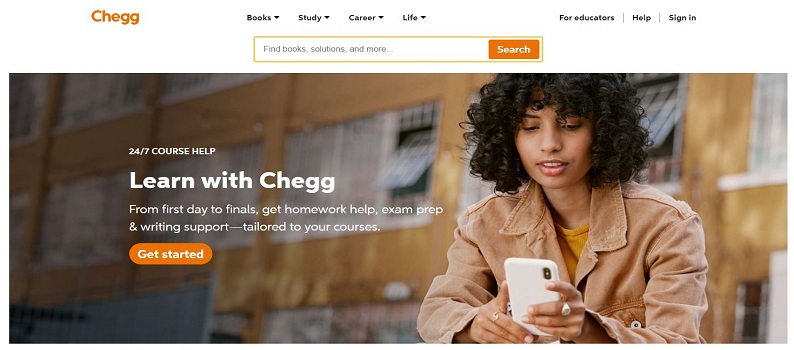 Chegg is a US-based platform that matches students with tutors who would assist them one-on-one in a variety of subjects ranging from Physics to French. Students and tutors effortlessly interact with each other using various interactive tools like video conferencing, audio, chat, virtual whiteboard, etc.
Students receive help either on-demand or by scheduling a lesson with a tutor. Tutors are free to decide their working hours and get paid on an hourly or monthly basis.
Founded by: Aayush Phumbhra, Josh Carlson, and Osman Rashid.
Founded in: 2005
Located in: Santa Clara, California, U.S
Revenue: US$776.27 million
Total Funding: $227.3 Million
10. Outschool
Outschool is an online learning platform that connects learners in the age group of 3-18 with tutors. This platform teaches students from pre-kindergarten to high school worldwide. Students can choose from various subjects ranging from Arts, Music, and English to Mathematics, and Coding.
On this platform, they only hire tutors who are residents of the US, Canada, Australia, New Zealand, England, and Wales. No formal qualifications are required and tutors can teach any subject of their choice.
Founded by: Amir Nathoo, Mikhail Seregine, Nick Grandy
Founded in: 2015
Located in: San Francisco, California, US
Revenue: $100 Million
Total Funding: $240.2 Million
Ready to Start Your Own Online Tutoring Platform?
The future of the online tutoring industry seems exceptionally bright. In the coming years, there will be a huge demand for online tutoring marketplaces where learners and tutors can be connected effortlessly. So we can anticipate that this would be the right time for aspirational entrepreneurs to enter this industry.
If you too are inspired enough by the journeys of these startups and want to start your own online tutoring platform, Yo!Coach is the solution for you. Starting an online tutoring platform could be a cumbersome task to start with, however Yo!Coach can help you do that with much ease.
Launch Your Online Tutoring Platform With Yo!Coach
It is a ready-made software solution to create an online tutoring platform. This solution comes with all necessary features like audio/video chat, virtual whiteboard, textpad, screen sharing, and much more to efficiently connect tutors and learners. To make your platform interactive and collaborative, this solution is pre-integrated with popular video conferencing APIs like Zoom, AtomChat, Lessonspace. And, provides multiple payment options making transactions a seamless process.